Tips for Working From Home with RemoteView
Points to consider when working from home
with a remote control solution and possible scenarios.
How to solve this? Here are the tips for working from home!
01
Can I make my PC screen at work not visible to others?
Yes! It is possible with
 RemoteView!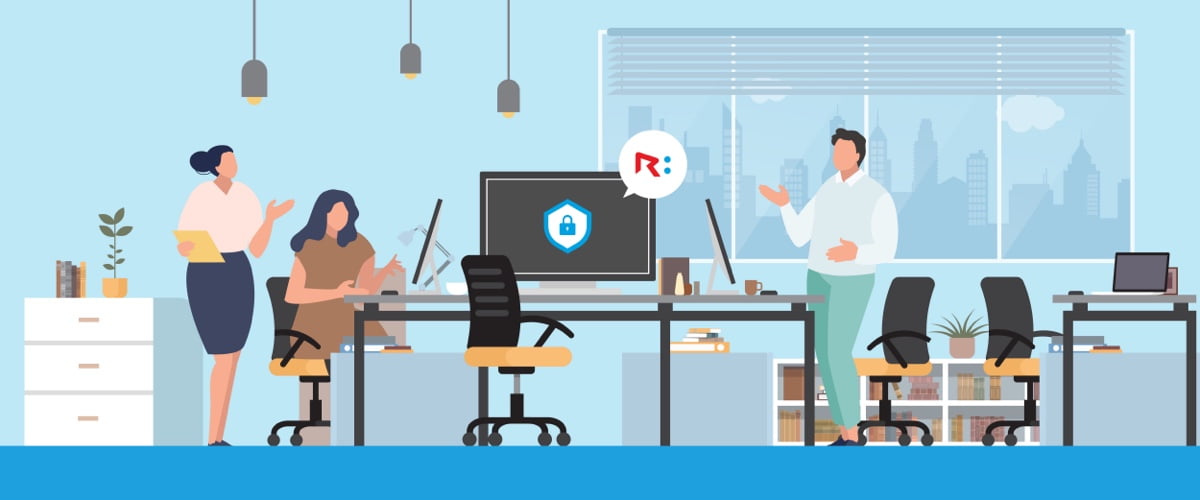 Are you comfortable if the PC screen with important data is exposed to other employees
while working from home via remote control?
Here is the first tip for working from home.
When working from home, security is the most important and essential factor.
RemoteView has a remote screen lock function that boasts superior privacy compared to others.
By making the remote PC screen invisible,
you can prevent security issues such as information leakage in advance.

With RemoteView's screen lock function, you can work from home with confidence!
Tips for Working From Home
02
Can I remotely control my laptop even if I close the lid?
Yes! It is possible with
 RemoteView!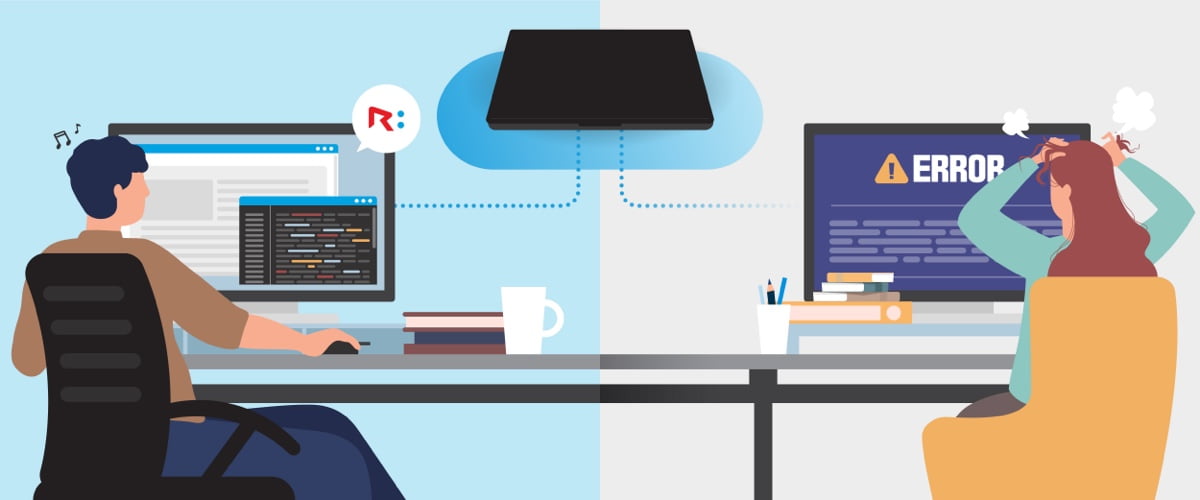 Can I smoothly remote control even if I have to close my laptop and leave work as mandated by the company?
Remote control in Clamshell mode
*

is offered only RemoteView and not by other third-party solutions.
RemoteView's unique technology allows you to stably view at the desired screen resolution
without installing additional S/W!
You can go to work without worry even with the laptop closed!

Tips for Working From Home
*

Clamshell Mode: A function that connect to an external monitor without shutting down even when the laptop is closed.
03
For security reasons, video conferencing is allowed only on company PC.
Can I do it remotely?
Yes! It is possible with
 RemoteView!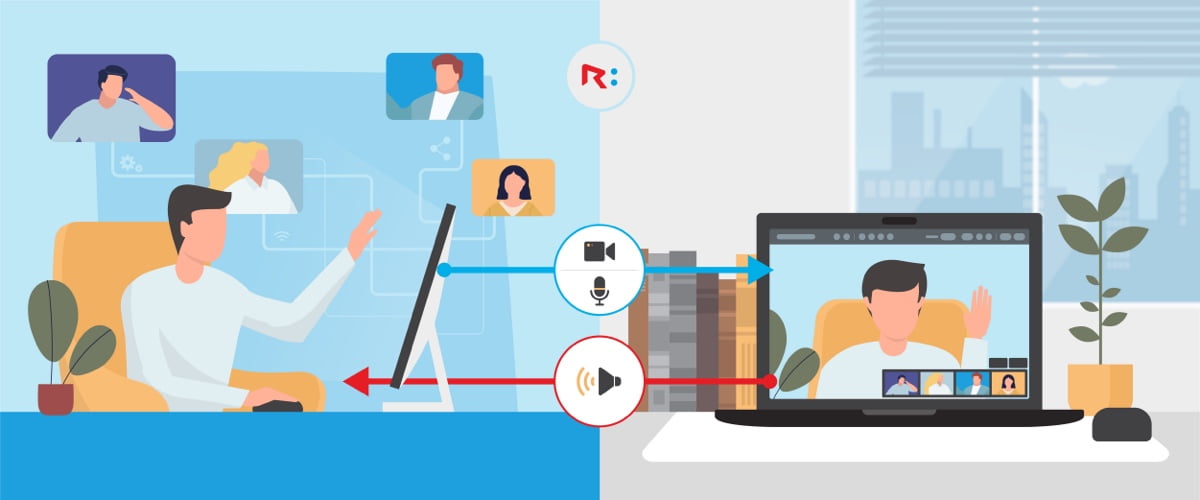 When video conferencing is only permitted from the internal network due to security regulations,
should I go to the office just for the meeting?
No! With RemoteView, you can remove all those unnecessary travel!
RemoteView allows you to directly share not only the speaker
but also the camera and microphone of the viewer PC.
You can connect to your office PC from anywhere and have the same experience as in the office!

Try now the powerful sharing function!
Consider RemoteView as a Work-from-Home solution?
Sign up for a demo and enjoy RemoteView Enterprise version for 14 days.
Screen lock
Security
Tips
Work-from-Home