The Simple Solution for Remote Control
RemoteView
Stay productive no matter where you are, the desktop files and applications are just a few clicks away.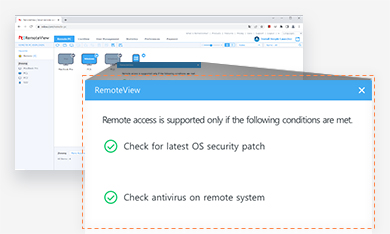 OS Security Patch and Vaccine Installation
Enable remote access only on the desktops with the latest OS security patch and vaccine installation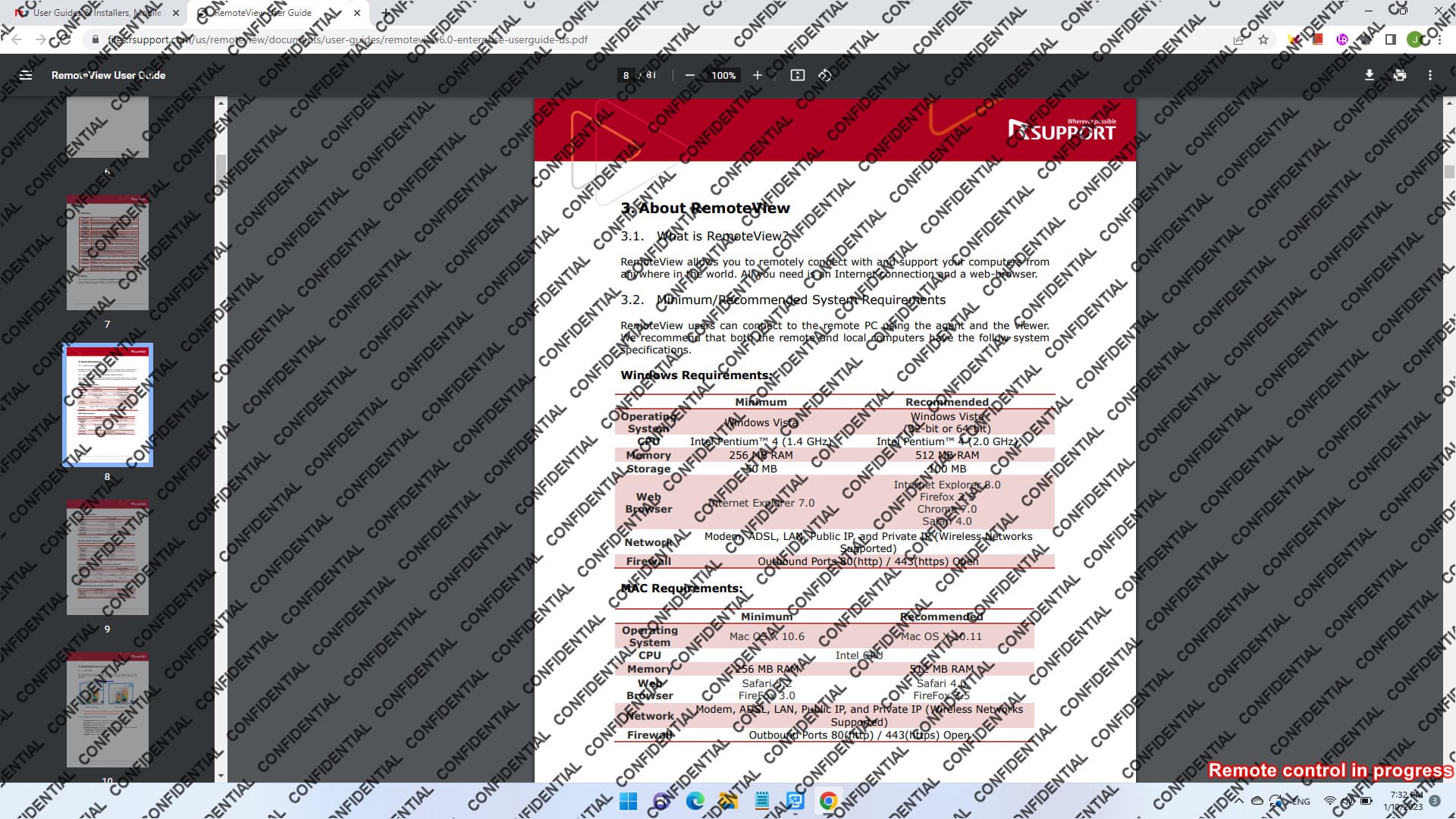 Screen Watermark
Screen watermark feature to prevent losses caused by the leaking of important data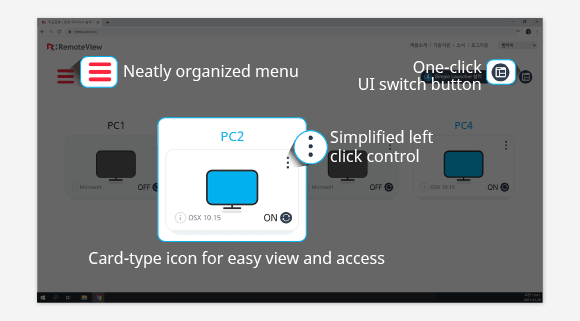 Simple UI
Clean and simplified look to manage 10 or less devices.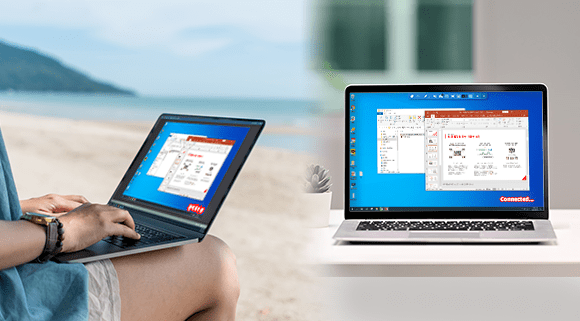 PC control
Easy and simple remote control regardless of operating system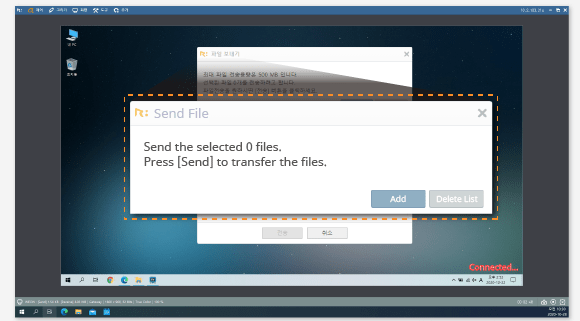 Drag&Drop / Copy&Paste
Transfer files to a desired location by Drag&Drop and Copy&Paste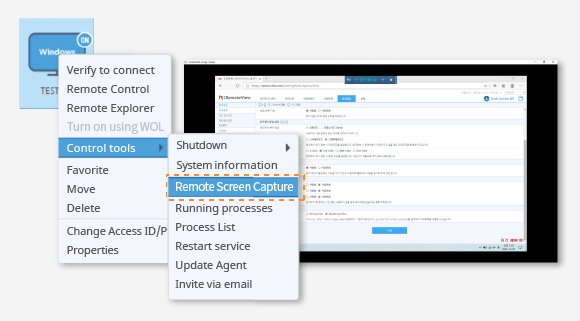 Remote screen capture
Capture the current screen of a remote PC for security and save it locally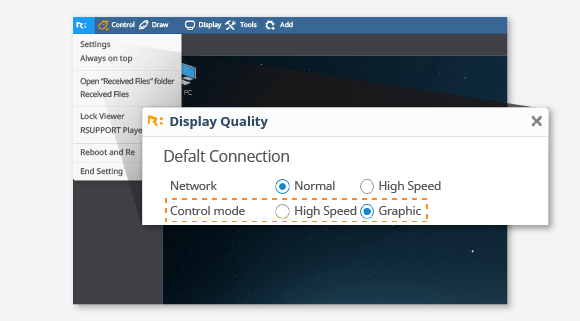 Fast/graphic mode
Adjust the remote PC or mobile screen according to the network environment.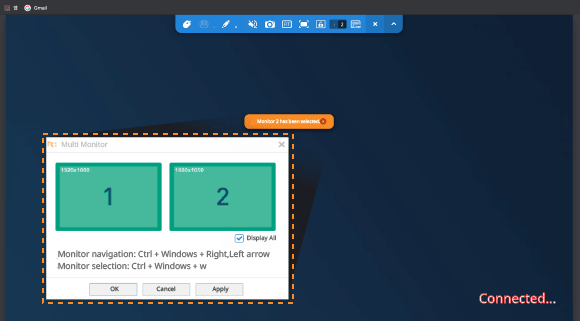 Multi-display support
Supports multiple display configurations, enabling control and view in real time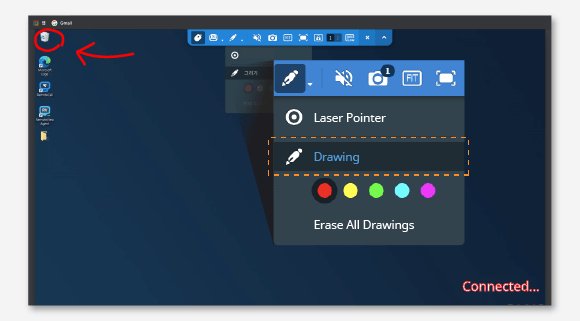 Draw/pointer
Draw on the remote device, and visually explain with the pointer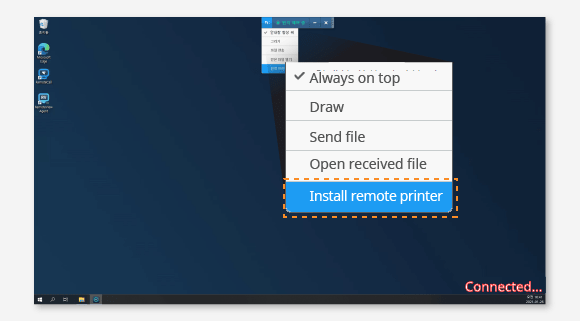 Remote printer
Print documents from remote PCs to local printer without file transfer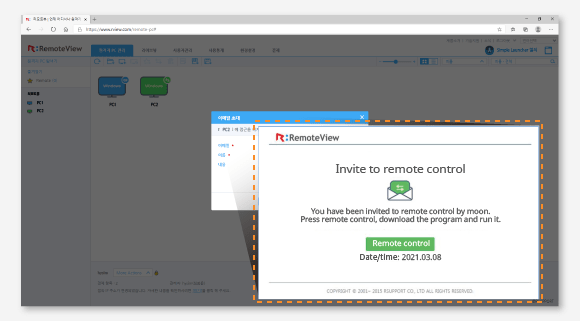 Email invite
Invite to remotely control via email
Allows simultaneous remote control through the N:1 connection feature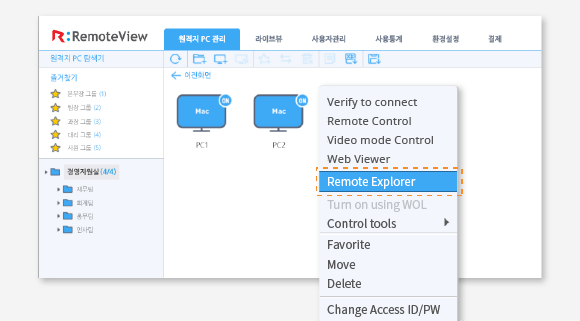 Remote explorer
Check, select, and send/receive files from remote PCs by using FTP method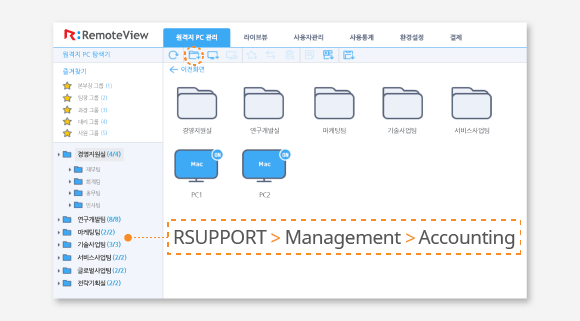 3-depth grouping
Manage users hierarchically in group of up to 3 Depth and their permission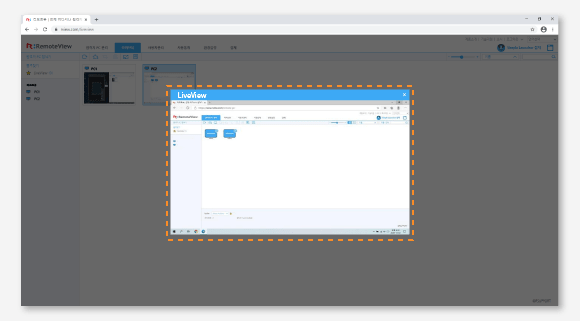 LiveView
Real-time monitoring of remote device screen status (updated every 5 sec)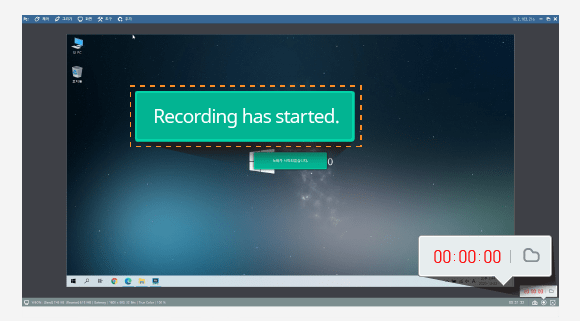 Record screen
Record the remote control operation and use them for fault identification and management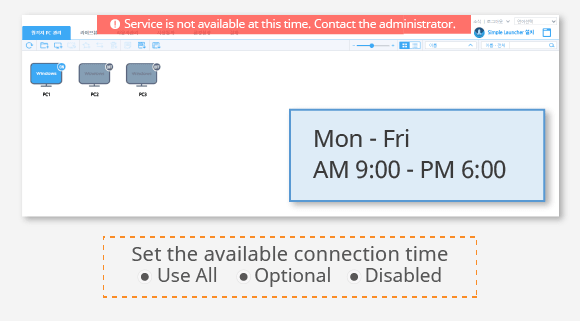 Controlled access schedule
Set the connection time for each user and let them connect only during the allowed time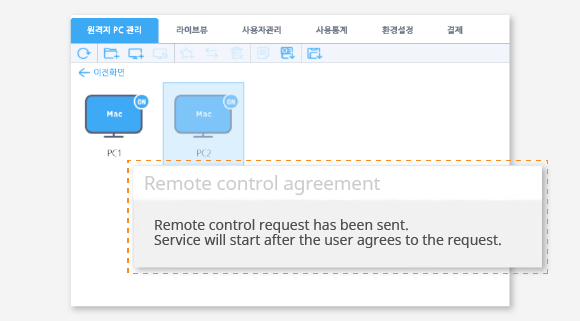 Remote support agreement
Control is available only with the remote PC user's approval to the consent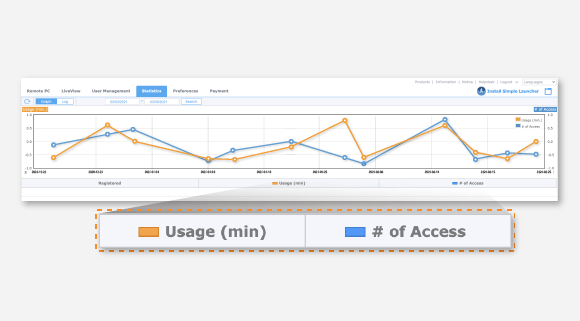 Statistics
Provides daily chart and detailed log data for remote control usage history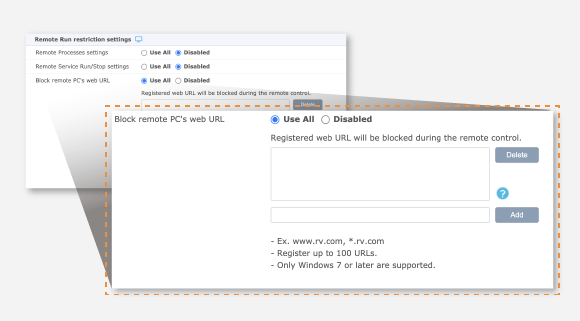 Block domain and URL
Block the registered domain and URL for additional security and privacy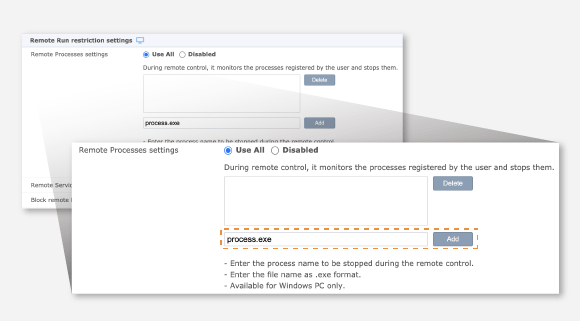 Block processes (EXE)
Block the execution of registered processes (EXE file)for additional security and privacy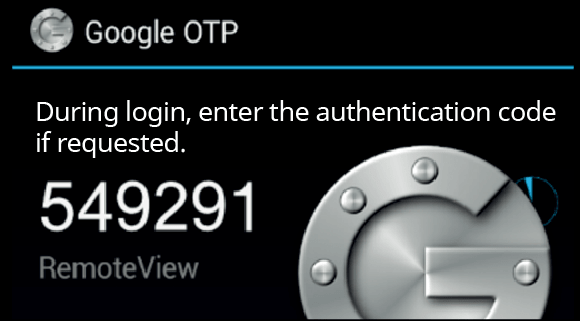 OTP authentication
Use of randomly generated one-time password for 2-step security authentication setting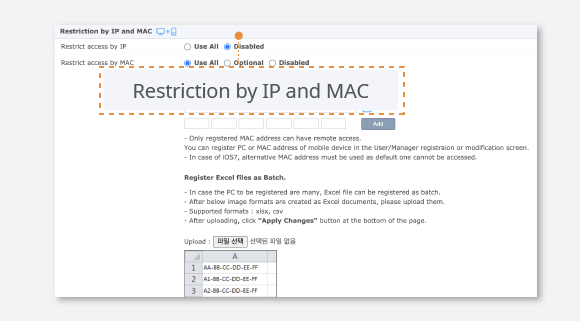 Whitelist IP/MAC
IP/MAC address are stored to block unauthorized external access allowing access from the list only.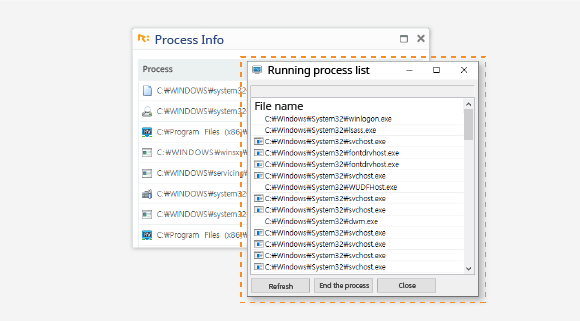 Diagnostics and processes
Check and control (kill) system and process information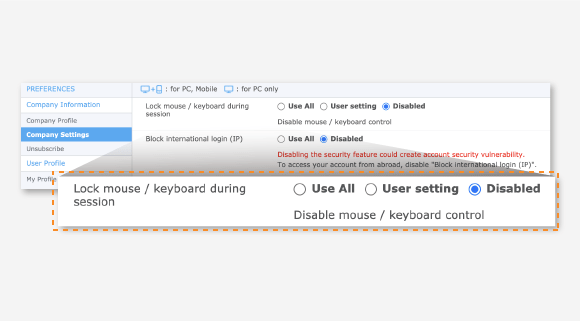 Lock mouse/keyboard
Locks the mouse/keyboard during remote control for security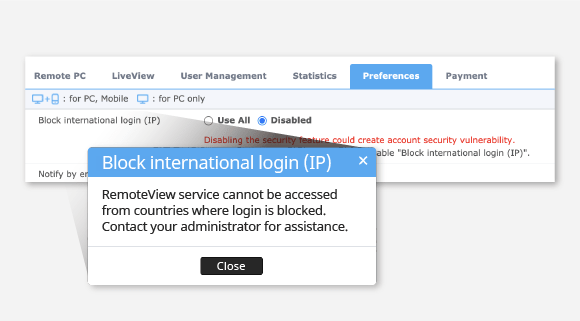 Block login from oversea IP
Block all the login attempts from a user with overseas IP (countries other than the registered one)