Implement Zero Trust with RemoteView!
With unrecognized users and devices acquiring access to corporate resources from anywhere at any time,
it has become ever more important to select a secure solution for remote work to acheive Zero Trust.
RemoteView is an excellent remote control solution for remote jobs,
equipped with Zero Trust security features that can replace hack-prone VPNs.
Learn about the features RemoteView has to offer based on the 3 pillars of Zero Trust
- strong user authentication, least privilege access control, user monitoring.
Strong User Authentication - "Never trust, always verify"

In line with the Zero Trust principle of "never trust, always verify",
RemoteView denies remote access until user identity or device is confirmed.
# 2-Step Verification Login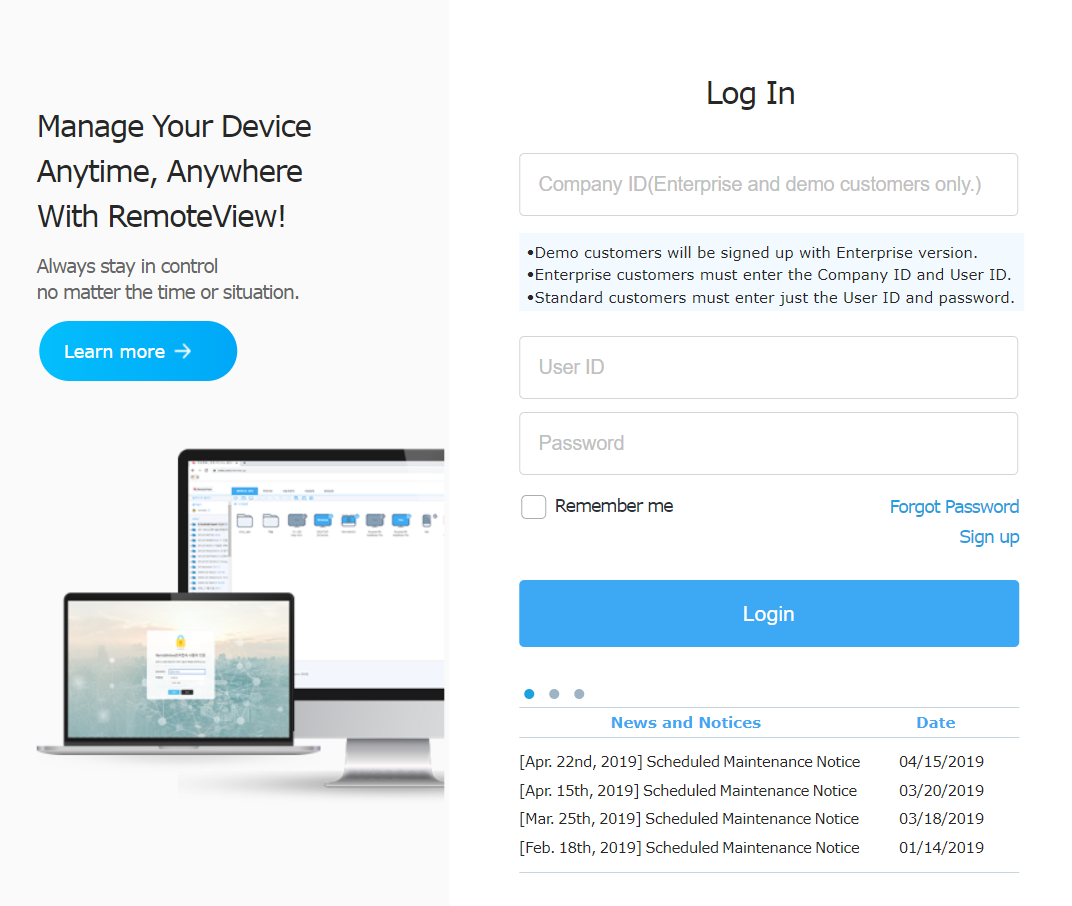 ▲ Username/Password Authentication (Step 1)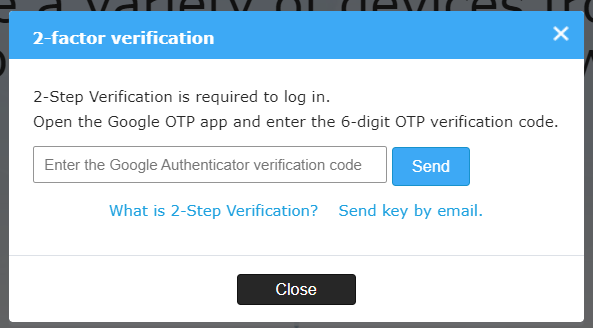 ▲ Verify with Google Authenticator (Step 2)
After logging in, additional authentication is required via OTP or email verification to fully verify user identity. Zero Trust
# Set Allowed IP/MAC Addresses & Block Foreign IP Addresses

▲ Allowed IP/MAC Addresses Set Up

▲ Block International Login(IP)
Block unauthorized access by registering locations(IP address) and devices(MAC address) to allow remote access,
and minimize hacking attacks by limiting login attempts except from the country where the RemoteView account was created. Zero Trust
# OS Security Patches & Antivirus Software Installation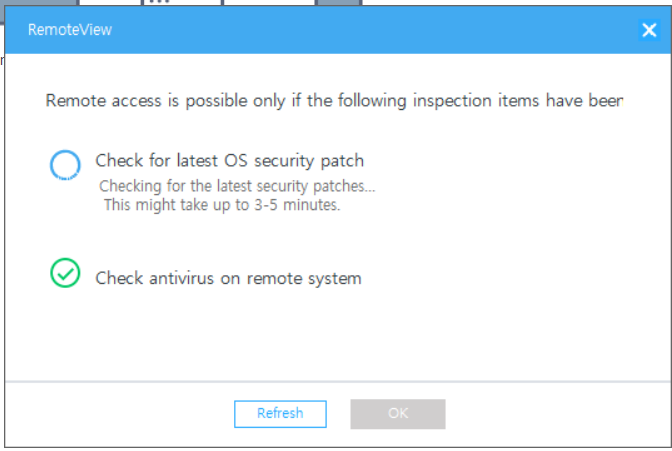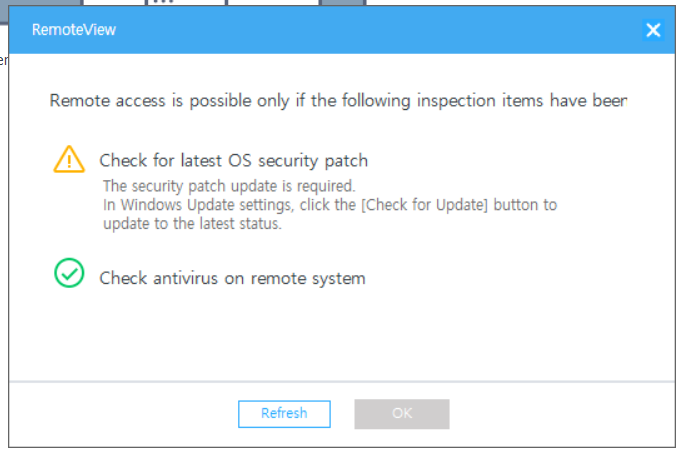 ▲ Check the latest security patches and the installation of antivirus software during remote connection
RemoteView automatically checks for the latest OS security patches and antivirus software on Host PC,
and grants access only if both has passed successfully. Zero Trust
Least Privilege Access Control - "Limit the scope of activities and access time"

RemoteView grants different permissions for each user, restricting access to all features. Zero Trust

▲ Limit the set of permissions for each user
Assign roles to each user(administrator, manager, user) to perform only the specific activities according to the roles,
and select features they can use on remote PC including remote control, remote screen capture, printing, recording, file exchange, and more.
Zero Trust

▲ Set the expiration time of remote control and specify access dates
Restrict a user's time using remote control and specify dates and time to access remote PC. Zero Trust
User Monitoring - "Continue watching user behavior"

By continuously observing remotely connected users,
RemoteView can detect unusual activities and prevent security threats. Zero Trust

▲ Monitoring remote PC screen in real time
Monitor the screen of registered remote PCs in real time, just like security camera.
Administrators can view all employees' monitors on a single display and immediately control PCs with abnormal behavior. Zero Trust
# Check remote access history and statistics

▲ A table showing the history of accessing remote PCs
View a detailed log of a user's remote access - when(date and time), who(username), where(IP address),
and access attempted device on remote PC - to help easily spot suspicious behavior. Zero Trust
In addition to the features described so far,
RemoteView ensures an extra layer of security to build a safe working environment
by providing such as EXE file/domain/URL blocklist, remote control usage notifications, watermark, screen lock and many more.
For businesses embracing remote work trends, RemoteView is an ideal choice
as it works based on Zero Trust that protects against security attacks!
Want to try RemoteView to secure your work setup?
Sign up for a 14-day trial and start right now.
Least-Privilege
Monitoring
Restricted-Access
Security
Zero Trust