What would be the difference between a remote control
for Enterprises and Individuals?
Remote control in a company should be different in terms of features such as telecommuting management.
Do you want to learn more about the functions for administrators by RemoteView?
Let's take a look at the core features of RemoteView for telecommuters and managers.
01
PC/User group management
Is it possible to manage or control PCs
or users by role or department?
RemoteView provides the ability to manage PCs or users in groups. Separate PCs or users into groups (folders) so that only designated users can access/control them controlled by the administrator.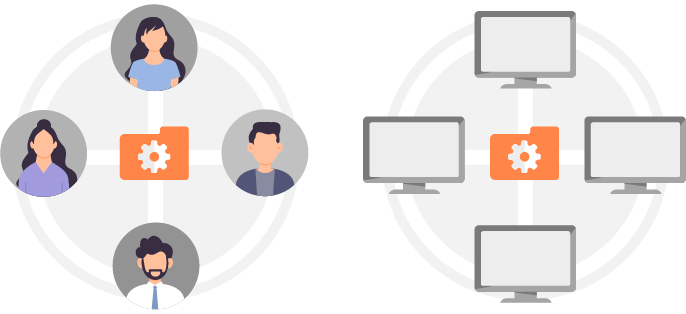 Is it possible to register more than
1,000 users at once for telecommuting?
Remote View provides the option to add or delete individual users to access a remote PC. Also, it allows you to download an Excel form and import it back to batch add large number of users at once.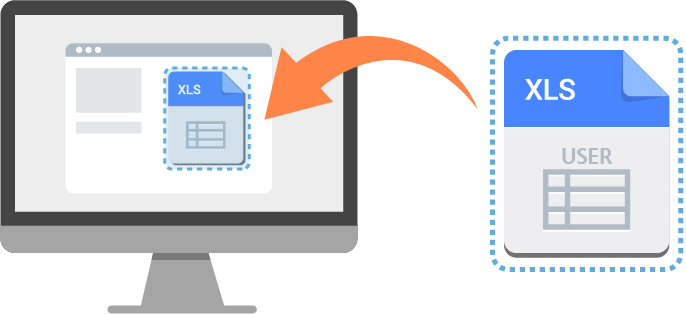 Is it possible to allow a user to have different permissions for the PC to control?
Allow or block different access and control to the remote PC for each user or group (remote control, capture, print, recording, file transmission/reception, clipboard function, etc.).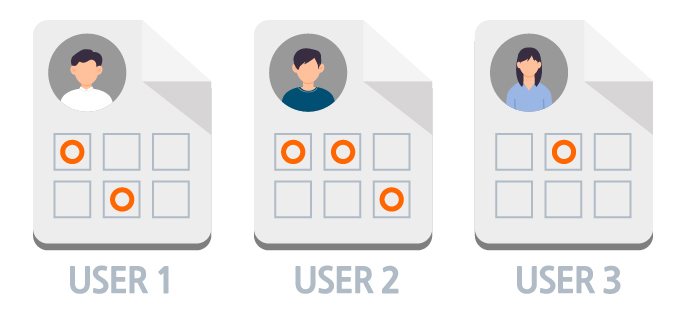 04
Process (exe), service, and URL restrictions
Is it possible to set restrictions on running processes or services on remote PCs and URLs?
RemoteView ensures security even while working from home by restricting users from accessing specific processes (exe), service executions, and specific domains (URLs) on remote PCs.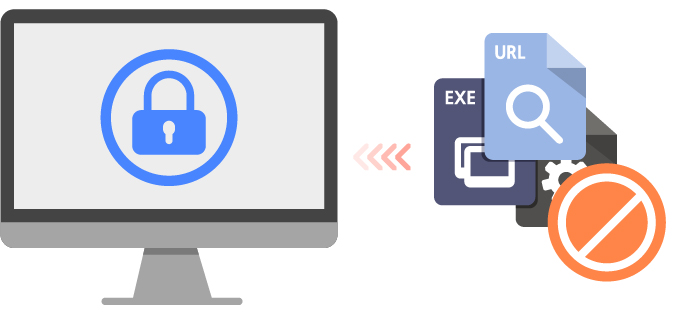 05
Notify remote control access
Is it possible for administrators to check user activity or security events?
RemoteView provides a security notification email function to administrators for user activity and security events. When enabled, a notification email is sent out when an overseas IP login, remote control use starts, password change, or agent deletion occurs.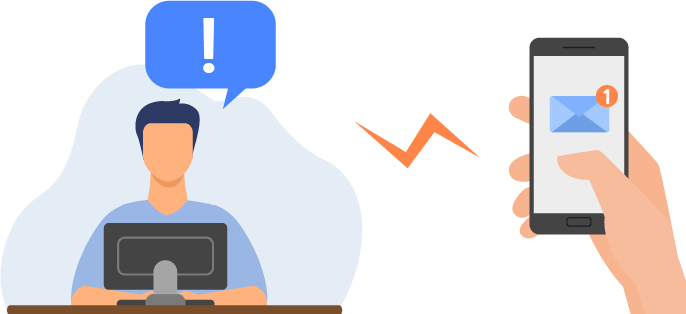 Is it possible to limit the access time of the remote PC differently?
RemoteView offers the option to set the access time for the user to connect to the remote PC by day of the week, and it is possible to add the connection time for each user account as an exception.