Do you have difficulties remotely controlling the device?
RemoteView makes it easy for anyone.
Just remember two points to use RemoteView.
Register the remote PC and connect from a different device.
Are you new to RemoteView?
Follow the steps below to get started!
STEP 01
Login to RemoteView from a remote PC
Open the RemoteView website (https://rview.com) on the PC to be controlled and
log in with the registered information.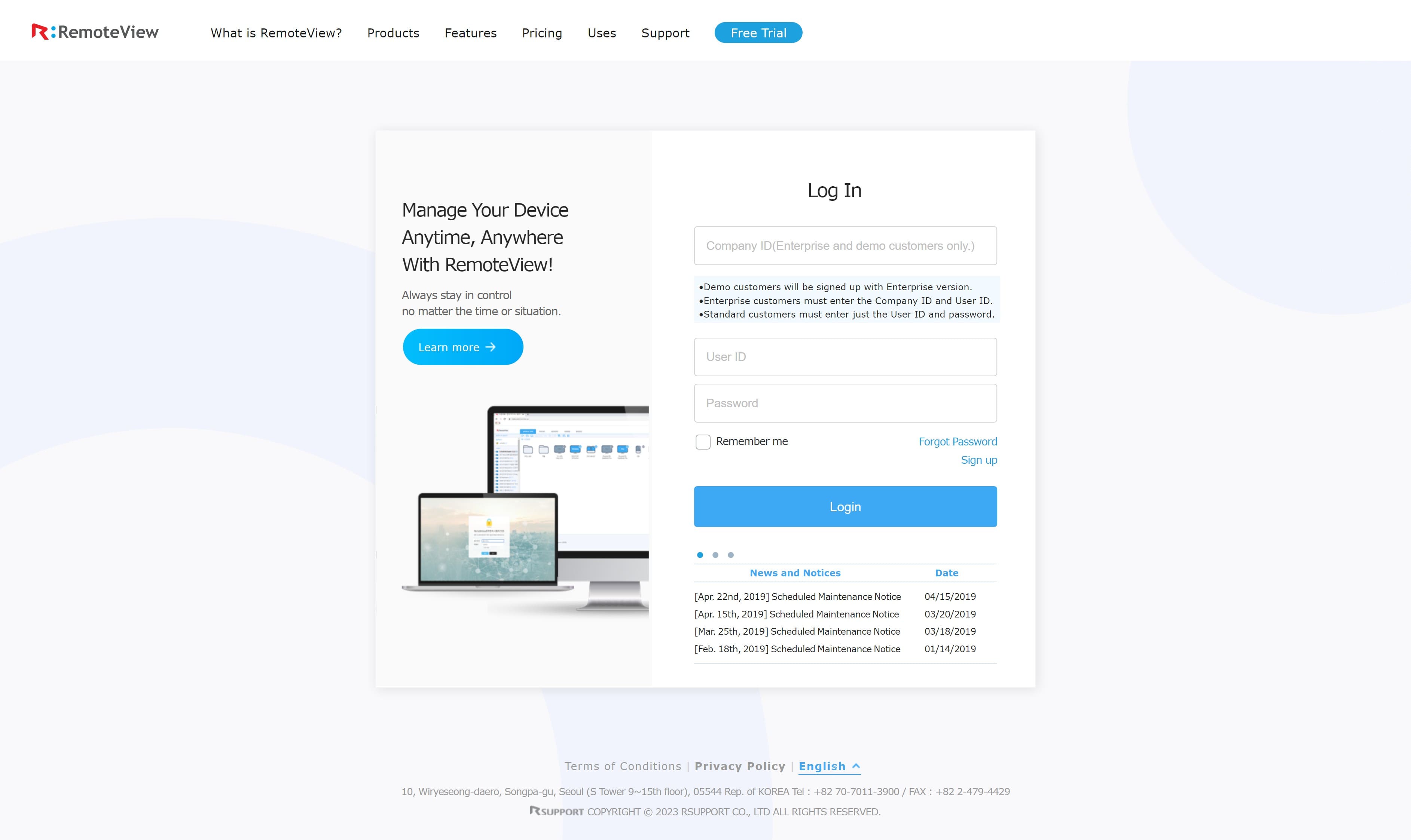 TIPs!
* Enterprise and Demo subscription customers, enter both Company ID and User ID.
* Standard customers do not need to enter a Company ID (leave box empty).
STEP 02
Add remote PC in RemoteView
After logging in from the PC to be controlled, click 'Add PC' to install the agent program and set the access ID and password.
1
After login and add PC
RemoteView Console (Simple View)

RemoteView Console (Detail View)
2

Download and run the RemoteView agent program
Set device display name
Confirm User
ID/Password
Set access
ID/password
3
Remote PC registration complete!
TIPs!
* Access information is required to connect to the device and must not be forgotten!
STEP 03
Remote PC access and control with viewer PC
After logging in to RemoteView from the device to control from, selecting the registered remote device and select the desired control method to get connected.
RemoteView Console (Simple View)

RemoteView Console (Detail View)
TIPs!
* Do you want to know the difference between the remote control methods?

– Video mode control: Optimized for screen refreshing rate when working moving images like video.
– Web viewer control: Control using a web browser without installing a viewer program.
– New remote control: An ultimate remote control mode with multi-monitor support.