What's your company's 'Emergency Remote-Work' plan for Violent Crimes?
'Don't Ask Why': Shocked by Back-to-Back Stabbing Rampages
Recently, a series of violent crimes, including stabbings and murder threats,
has instilled fear in South Korea. 
These unsettling incidents have unfolded in a country that has long been known for
its safety, low murder rates, and stringent firearm regulations.
According to BBC News, these recent stabbings have heightened the perception that
'Don't ask why' crimes are becoming more prevalent, raising concerns about the overall safety of society.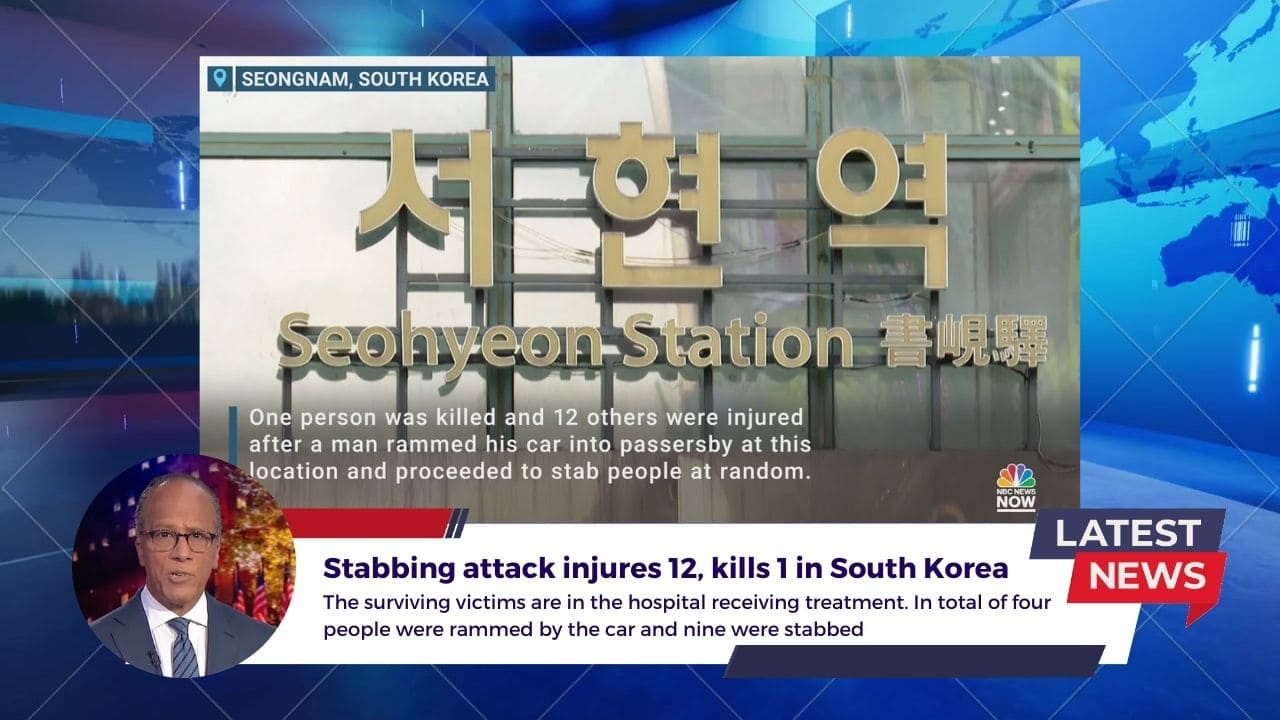 Due to the dangerous crimes, particularly in a commuter town near Seoul,
many office workers are reluctant to go out.
Especially public transit commuters often appear visibly tense.
The causes of these violent crimes remain unclear and they occur for bizarre reasons.
It's reported that citizens are traumatized just by watching footage of these violent crimes.
In August, the police reported 28 cases of violent crimes.
Since these threats are posted anonymously, it's difficult to identify the criminals and the
government finds it challenging to predict when, how, and who may be harmed.
Violent Crime Situation Strikes the Gaming Industry!
Moreover, there were threat incidents in the gaming industry in South Korea.
After the bomb threat at Company P's offline event, there were instances of
users targeting Company C's games with complaints, leading to threats,
as well as threats targeting Company N in YouTube comments.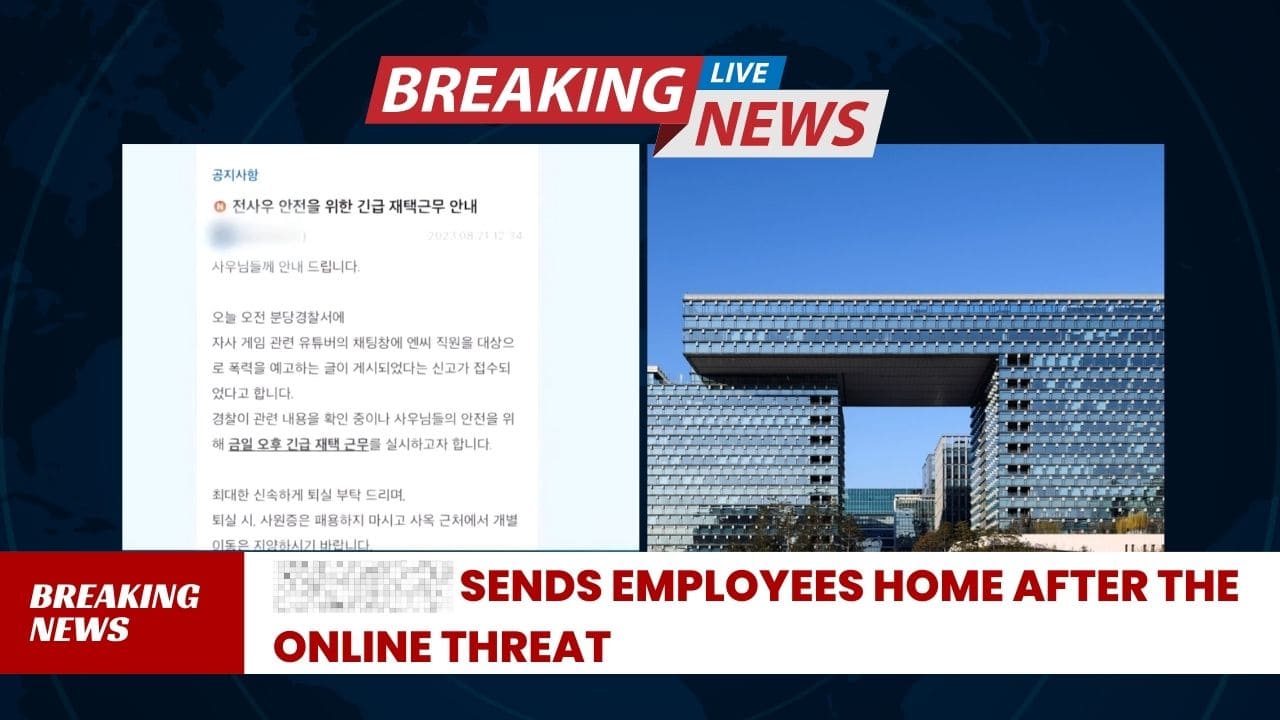 <Source: JTBC News, Koreajoongangdaily>
'Emergency Remote Work' was the top priority response of these
specific companies when they received threat warnings.
The company's quick response ensured that no employees were injured.
Corporate Response to Violent Crime Situations
Company C and Company N's emergency remote work transitions in response to stabbing threats are
believed to be proactive responses based on their experience with remote work during COVID-19.
When unforeseen emergencies occur, such as a violent crime, remote work becomes
an even more critical choice in ensuring the safety of employees.
The recent stabbing incident, which had a significant societal impact, is likely to act as an
important factor in promoting the adoption of remote work by companies.
Enhancing Safety and Security: 
Remote Work Security with 'RemoteView'
In the wake of recent indiscriminate threat warnings, ensuring the safety of
employees through remote work is just as important as the security aspect for companies.
As security issues during remote work become increasingly serious, the demand for
robust security features like RemoteView has grown for ensuring secure remote control.
Here are some of the key security features of 'RemoteView' that
can create a safe environment that satisfies both companies and employees: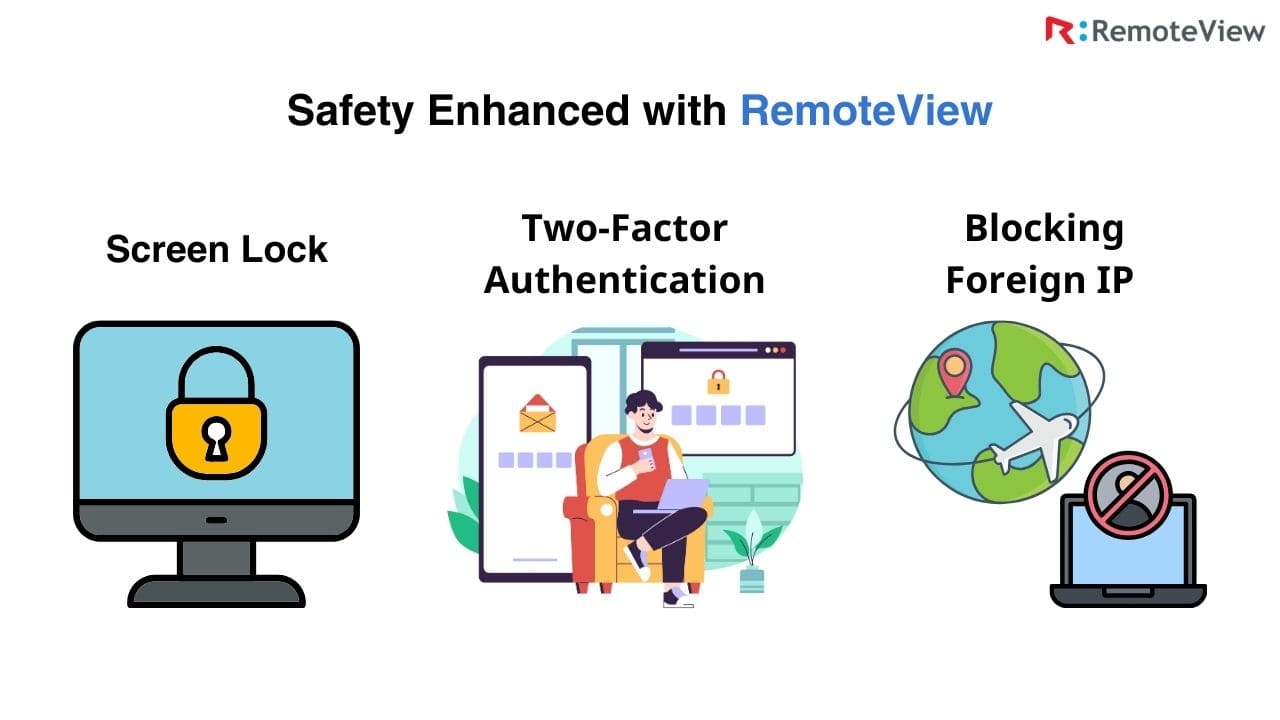 • Screen lock: When working remotely by controlling the office PC, you can
lock the screen of the remotely controlled PC, preventing unauthorized access.
• Two-factor authentication: Most major service sites offer two-factor authentication as a
method to enhance security. RemoteView also allows companies to double their security by implementing
two-factor authentication for each employee's account.
• Blocking foreign IP addresses: Typically, access is made through domestic IP addresses.
RemoteView can block logins from foreign IPs, helping restrict external attackers' access.
Through RemoteView, companies can effectively manage their work environment securely.
RemoteView always strives to provide a safe working environment for all companies.
 Not only protecting against violent crimes but also continuously working to offer a better remote work environment.
By using RemoteView, companies can help to ensure the safety of their employees and their data while working remotely.
Try the RemoteView Enterprise version for free
Experience safe remote work for both companies and employees.
Remote Access
Remote View Security
Violent Crimes
Worplace Safety